About Us and how it all Began…
Established in 2007, Luna Tree is run by Clare McCormack.
After graduating from art college Clare's career path took her into retail management and to the role of a buyer for a Fair Trade homewares and gift company, travelling extensively through South East Asia and West Africa. It was during these buying trips that contact with the silversmiths was established. Luna Tree continues to work with the same community today.

Collaboration and Creativity
Clare works closely on the designs with the silversmiths on her visits to Thailand. Many designs are pure Clare.  Some designs are a mix of Clare's ideas and the silversmith's creativity.  While some are pure Karen Hill Tribe designs. Not quashing their creativity is something which is important to the central focus of the business, along with the Fair Trade ethics on which Luna Tree is run.
Nature is the consistent source of inspiration for the jewellery, both for Clare and for the silversmiths.
The Karen people live in harmony with the natural world. Working as subsistence farmers they have a very spiritual connection with their land. The hand worked fine silver these Hill Tribe artisans produce has distinctive organic look, weight and feel all its own. While every Luna Tree customer has a special connection directly back to the silversmith who created each item.
Elephant Stampede…
During trips to visit the silversmiths and to work on new designs Clare started to visit Elephant Nature Park and volunteer here. ENP is a sanctuary in Northern Thailand for Asian elephants and many other rescued animals. This is a place where the elephants gain their freedom from servitude and can live out the rest of their lives naturally. ENP left a huge impression with Clare after her first visit there in 2009.  In 2010 Clare met Lertsark, the elephant artist on her trip to Thailand that year and added a small range of reproduction paintings to the Luna Tree repertoire. The elephant artworks range has expanded considerably since this first order. Profits from their sales are donated to the Save Elephant Foundation. This is the charity which funds ENP and both were founded by Sangdeaun Lek Chailert.
ENP also work on Fair Trade principles and only serve vegan food to their volunteer guests. A place where people, animals and the land are all looked after. A true utopian place which is incredibly special.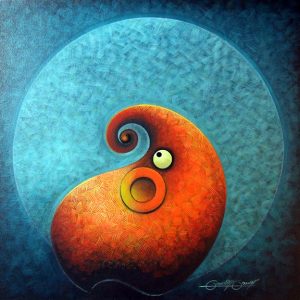 Finding Luna Tree.
Luna Tree is based in Chester, North West England.  Providing beautiful silver jewellery and artworks, designed and made from the heart to both retail and wholesale customers. We ship worldwide. Our full product range is available direct from us via this website or selections are available from our wonderful independent stockists within the UK, Europe and the USA. We also sell directly and in person via market stalls and events at various locations around the UK. To keep in touch with all Luna Tree goings on, connect with us on our social media platforms.